courageous worship church
July 4th, 18th & August 1st Online Only at 9am & 11am
July 18th & 25th 9am (at the church) & 11am Online Only
1. Do not attend services if you are not feeling well, have a fever, or have had direct contact with someone who likely has or is confirmed to have COVID-19.
2. Throughout the service, maintain at least six feet as much as possible.
3. Family members are allowed to sit together.
4. Please wear a face mask or cloth covering to mitigate the spread of coronavirus.
5. Nurseries, childcare, Sunday School classes, or related functions, will remain closed.
6. Medically fragile and elderly Georgians should continue to shelter in place and utilize remote services instead of in-person services.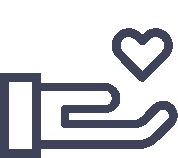 "Whoever is generous to the poor lends to the lord, and he will repay him for his deed."